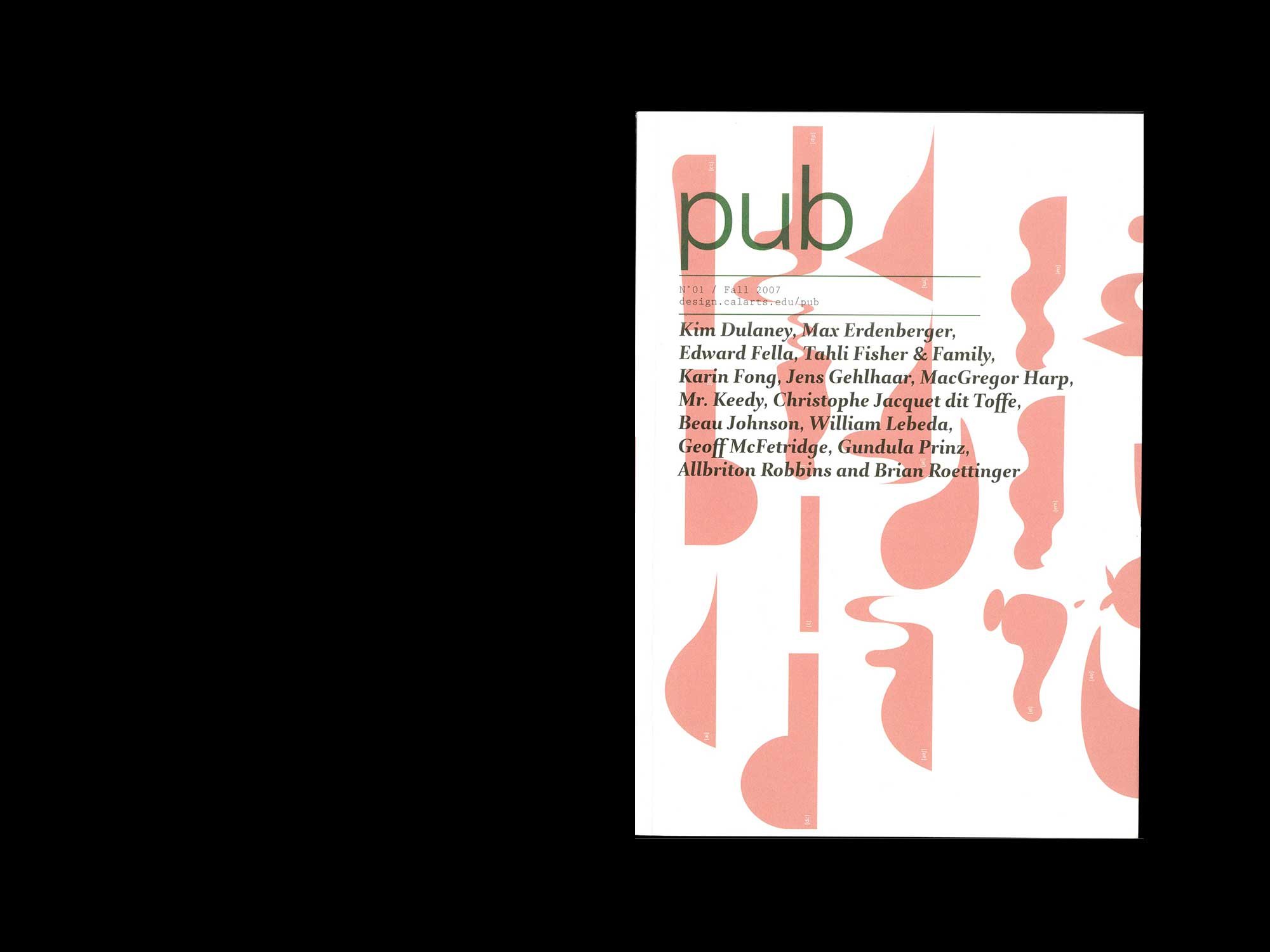 CalArts Pub - No. 01 (2007)
The first issue of PUB (the official publication of the CalArts graphic design students). Feature Kim Dulaney, Edward Fella, Jens Gehlhaar, Mr. Keedy, Geoff McFetridge and Brian Roettinger (among others).
OLD STOCK. RARE and OUT OF PRINT. ONLY 48 COPIES!
Ships for free to the lower 48.